Setting high standard in Steel Fabrication
Apart from supplying structural steel Saify Iron has also been involved in steel fabrication. With our experienced team of engineers and fabricators, Saify Iron has ensured complete satisfaction of its clients in competitive rates. Some projects are completely handled by us and others which require special technical assistance are also sub contracted.
Some of these projects include:
Engine testing facility for Pakistan Air Force
Billet and Girder straightening for Peoples Steel Mill
Pakistan Navy Missile testing target plate
We provide complete solution under one roof.
Grade material ready in stock
Fabrication
Quality control (Engineer's Supervision)
Finished coating
Installation/Erection
Competitive rates
Job done on time
We specialize in fabrication of steel structures according to the drawings and designs of our clients. The structure below was built for a school extension and hospital building extension respectively. These projects was procured, fabricated and erected by us at the client's site.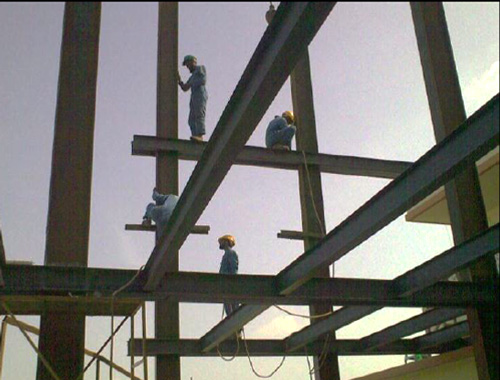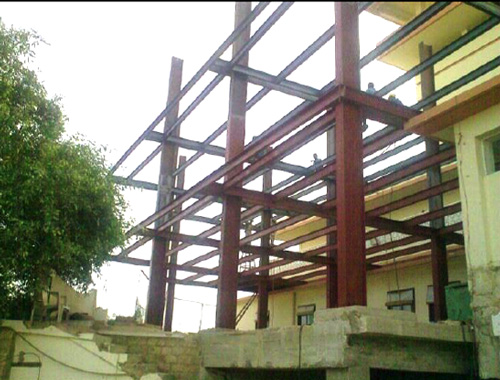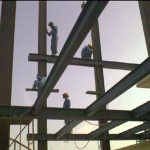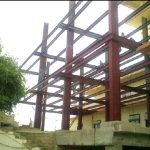 World Academy School Building Extension
with Steel Structure, Karachi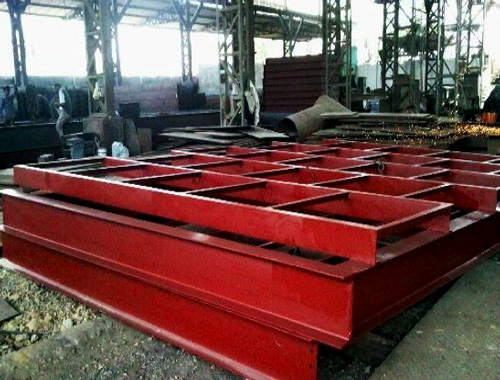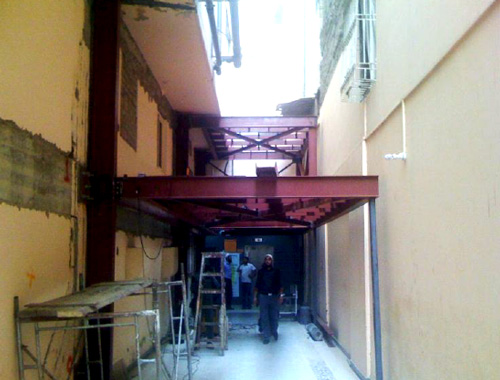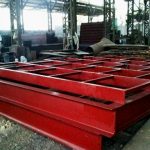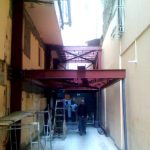 Burhani Hospital Cantilevered Extension
in Corridor (Size: 120ft x 10ft), Karachi
We manufacture welded steel pipes for boring and piling with professional welding team under engineers' supervision the best quality of pipe are produced at our facility. Photo on the left shows the steel pipe being fabricated at our facility.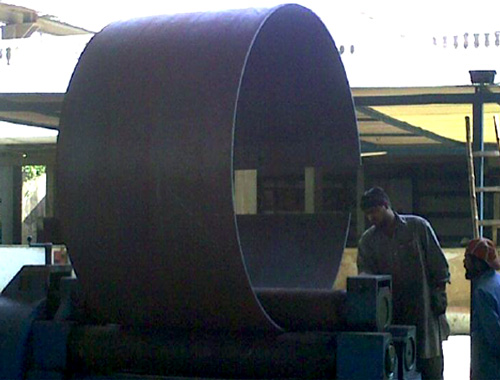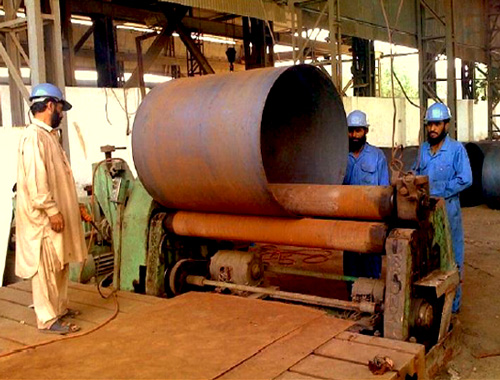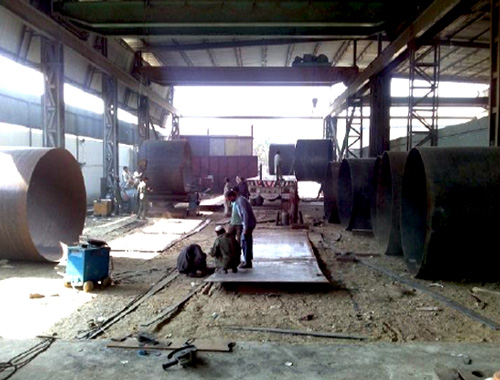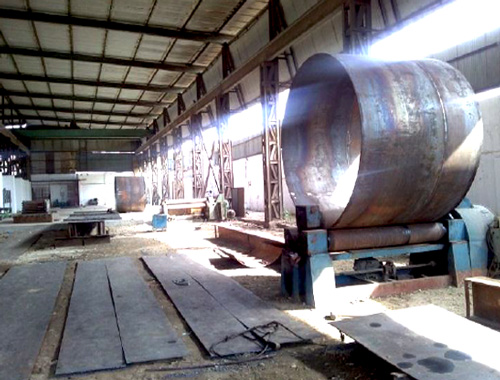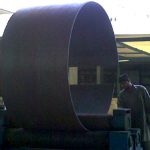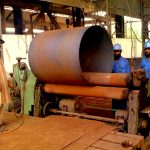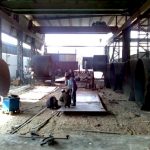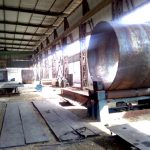 Steel Pipe being fabricated at our facility
Weighing scale is Saify Iron's quality product which is highly accepted by the customers in local market. With the help of Japanese design we have supplied weigh bridges all over Pakistan.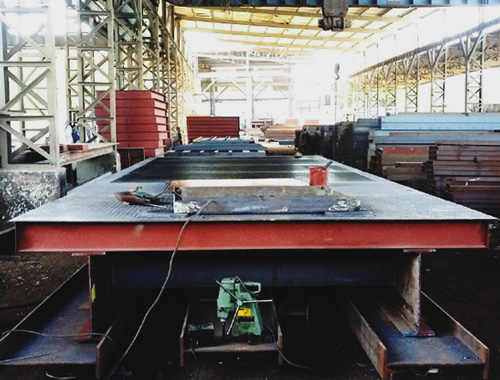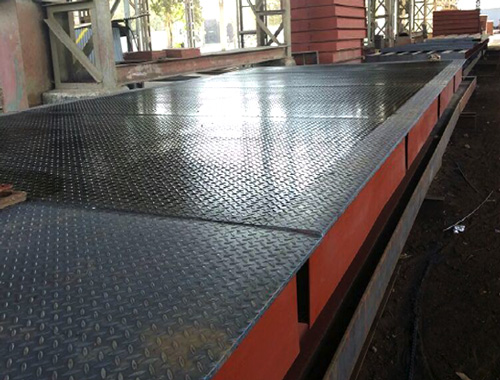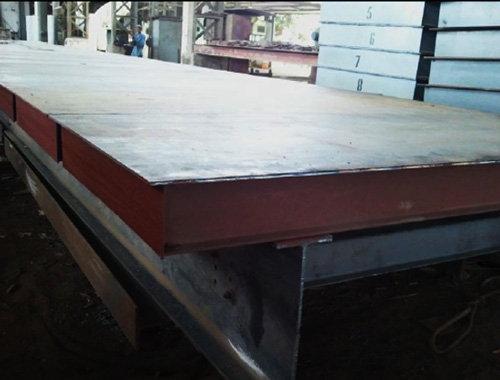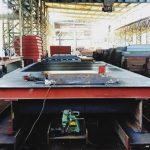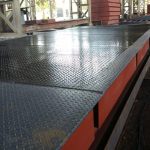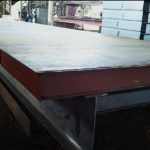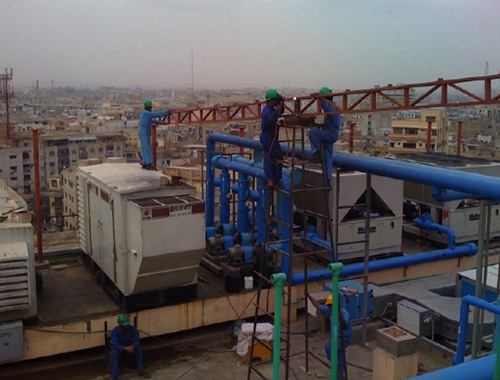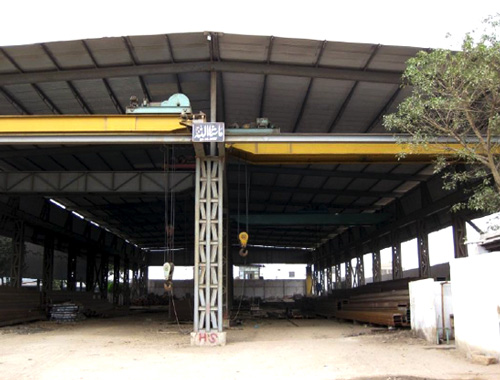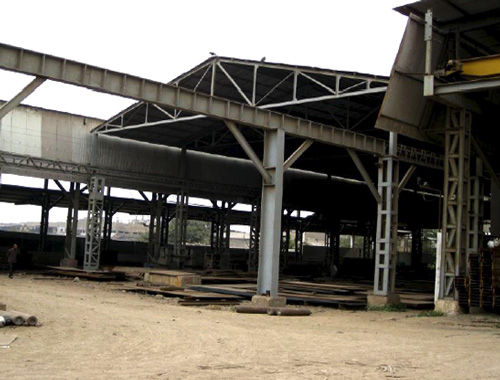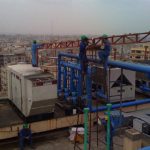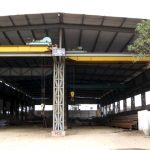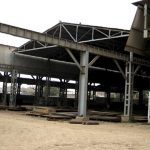 Steel Shed is being installed
We have expertise in building steel sheds of variable span. With advancement in steel design we have found solutions in building prefabricated sheds with the help of welding steel plates in form of beams to provide the maximum open "columnless" area under the roof including overhead cranes.
Steel sheds can be built by hot-rolled sections, trusses or by built up sections depending on the usage, span requirement, economically feasible and/or client's requirement.
Steel Architectural
Aesthetic Fabrication
We have carried out lot of architecturally aesthetic steel fabrication job with different designs and finishes. Such as Sail Sheds, Turn Tables for cars showroom, Floodlights for sports complexes and parks etc.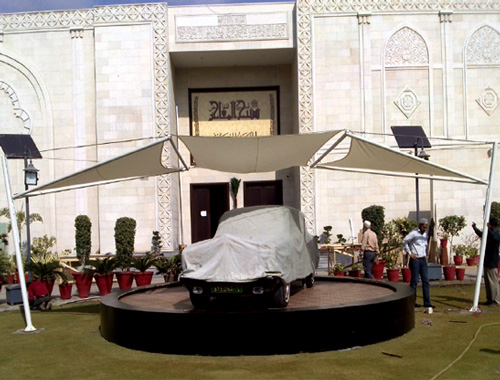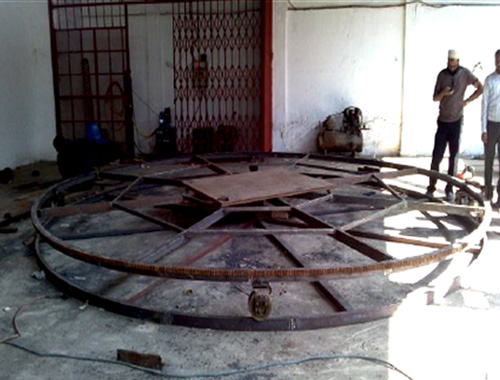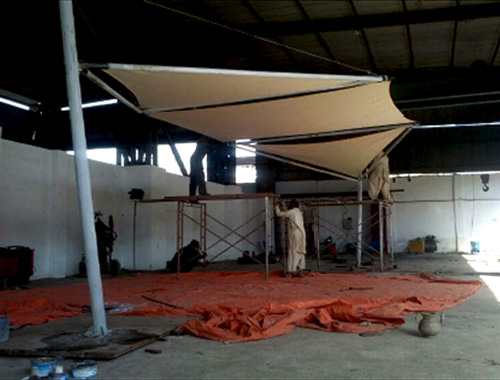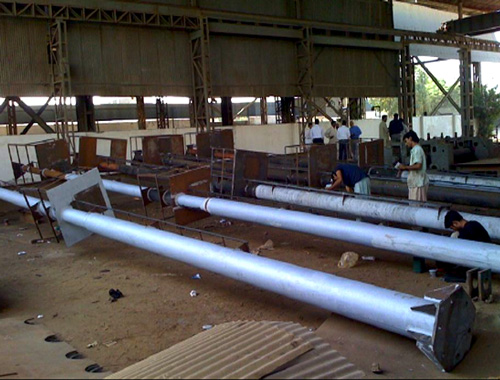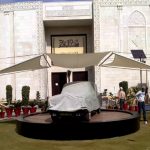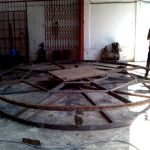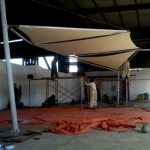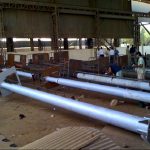 Aesthetic Fabrication at Al Jameatus Saifiyah, Karachi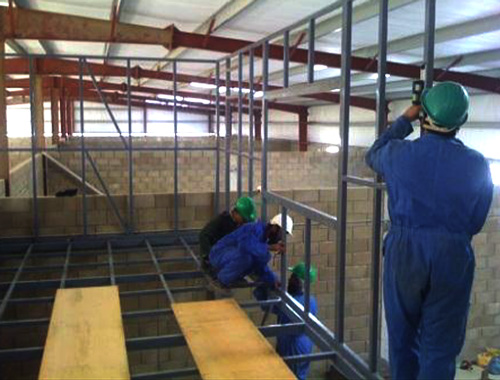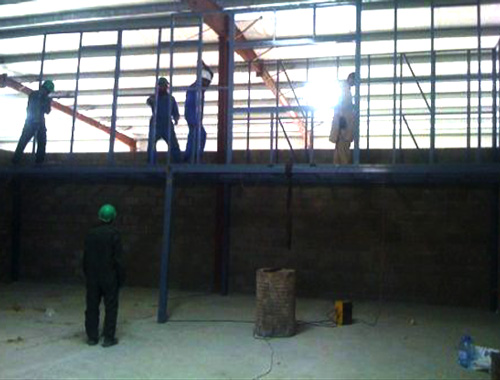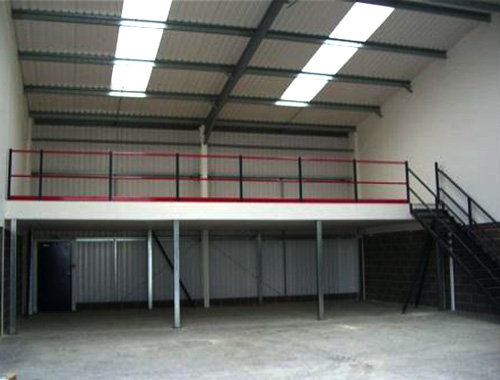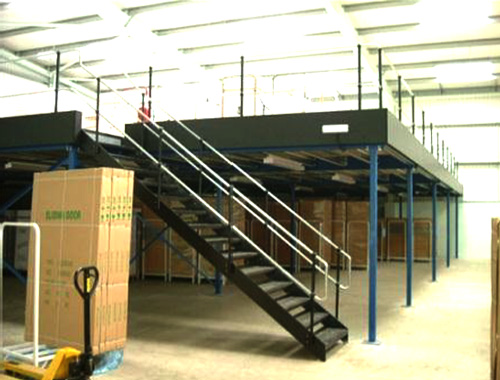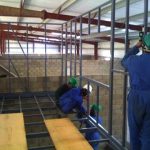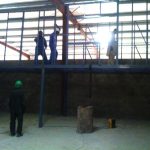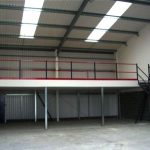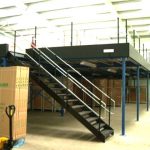 Saify Iron has a variety of mezzanine floor solutions available for office use or storage purposes. Our all-round service includes the supply, installation and construction of these mezzanine floors.