Light Gauge
Steel Solutions
Saify Iron keeping up with international building trends have penetrated into the market of Light steel building structures. A structure which takes 10 months to be built in conventional RCC construction can be built in less than 2 months with light gauge steel solution. This has numerous benefits such as time saving, less labor and fast and clean construction using GREEN materials.
We provide these structures in following markets:
Residential
Commercial
Floor Extension
Farm Houses
Beach Huts
Portable Cabins
Labour Units
Partition walls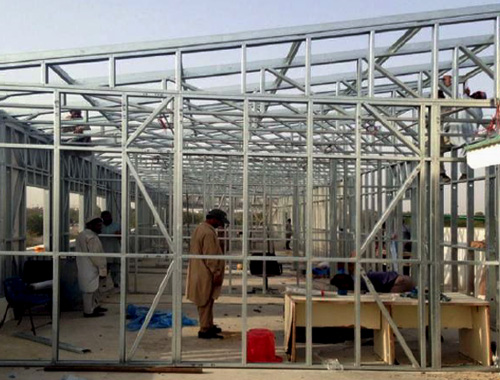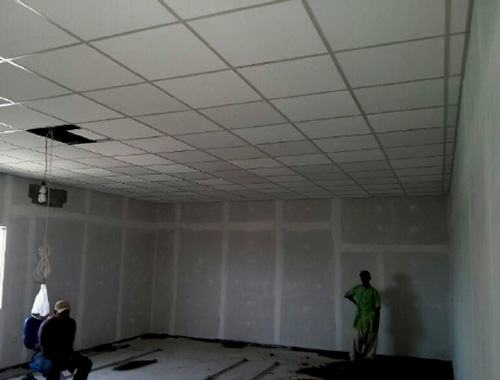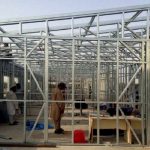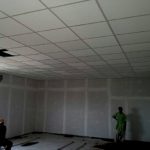 Light Gauge Steel Building of Karachi Public School
at Shara-e-Faisal Campus, Karachi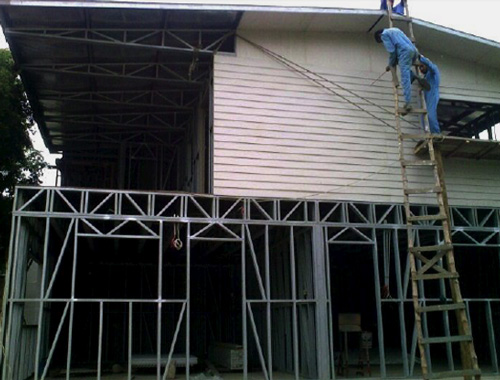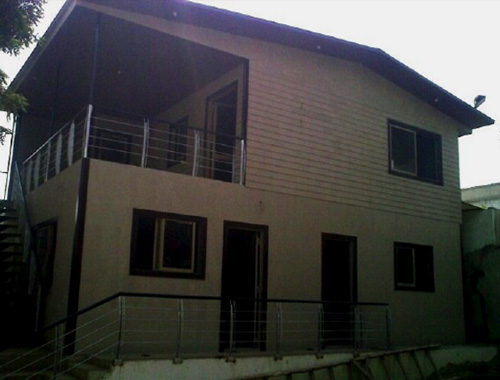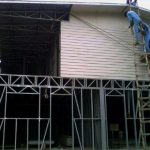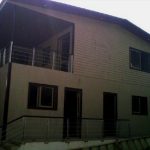 Fabrication of Light Gauge Steel House at SITE Area, Karachi
Pre-Engineered Building
(PEB)
In recent years, architects, builders and developers all over the world are emphasizing more on "environmentally friendly" building structures. They have initiated a green revolution called "Building Green" in the building and construction industry. The Pre-Engineered Building suppliers and manufacturers are at the forefront of this revolution. Saify Iron (Private) Limited now offers you the services of Pre-Engineered Building in a very competitive cost. PEB is one of the most rapidly growing construction methods around the world.
A Pre-Engineered Building is a building structure that consists of pre-engineered, pre-fabricated factory components that are combined together and engineered structurally so that each component works together as one "system".
In addition to this, pre-engineered steel structures are strong and easy to build, and are also cheaper. Depending on the type of building, the type of structure and your budget, for your construction activity, you can choose from a wide variety of preengineered steel structures like doors, windows, roof extensions, mansard, parapet walls, framed opening in end wall, lean-to's on sidewall or end wall, walk-in door, skylights, vents, downspouts, attractive colors, reflective or thermal insulation etc.
If you are not familiar with PEB system but want to bid on large industrial or warehousing projects, Saify Iron will be ready to take all the responsibility for the supply and erection of our PEB which will save your time and money.
Meanwhile you will be free to focus on other aspects of the project.
Applications
Workshops
Cold Stores
Auditoriums
Sports Halls
Aircraft hangars
Retail outlets
Supermarkets
Warehouse
Applications
Halls
Showrooms
Offices
Gymnasium
Swimming Pool
Enclosures
Manufacturing Plant
Industrial Parks, etc.
Heavy Steel Gates
(Automated Optional)
Saify Iron with their excellence in engineering have been building heavy motorized steel gates usually for warehouses, security areas etc.
Our steel doors are in 3 forms: Folding, Sliding and Swinging.
With the help of special designs we can motorized heavy steel gates at minimal cost comparative to what imported motorizations costs.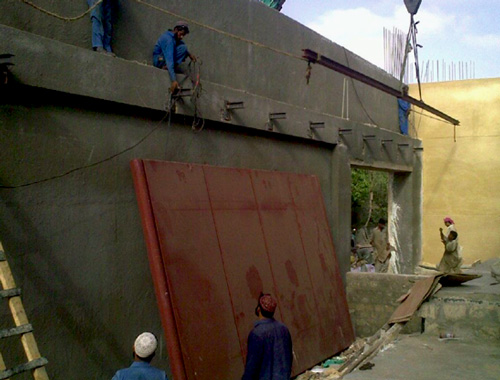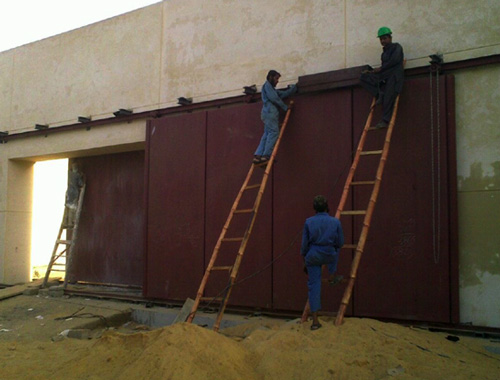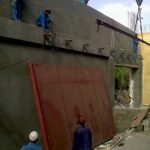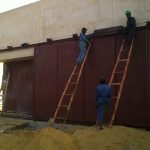 Saify Iron's  steel weighbridge decks offer higher strength, greater reliability and faster installation than conventional systems. Their simple foundations, fast, bolt-down sitting and innovative box construction have made them preferred choice for the operators around Pakistan.
You can choose either a Surface Mounted or a Pit Mounted Truck scale depending on the space availability and preference. We have been manufacturing the platforms since past 15 years and are widely accepted by the users and contractors. The platform of the truck scale is designed to withstand harsh environmental conditions.